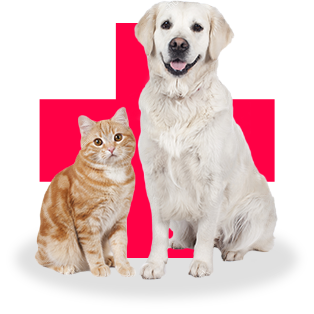 Welcome To
St Francis Veterinary Hospital
Find Us At
We Are Open
Monday to Friday: 8:00am – 6:00pm
Saturdays: 8:00am – 12:00pm
Sundays & Public Holidays: Closed
As one of the longest operating veterinary hospitals in Perth we thrive on keeping our clients and patients happy.
Click above to view
our Google reviews
We enjoy building life-long relationships with you and your pets and will always provide you with experienced, friendly service. We aim to build relationships with our clients so that a trusting service can be developed. Our wish is to have clients and patients for life, not for one visit.
Our Services
Dentistry
Veterinary Services
Dental disease is the most common problem we see in domestic pets and in severe cases can lead to other significant health problems.
General Health Checks
Veterinary Services
Regular general health checks are essential for the well-being of any pet.
Microchipping
Veterinary Services
A microchip provides a means of permanently identifying an animal without the need for a collar.
Sterilisation
Veterinary Services
Sterilisation is recommended for all non-breeding dogs prior to the first heat at 5 to 6 months of age.
Orthopaedic Surgery
Veterinary Services
Injuries to bones and joints are common in domestic pets and can be challenging to treat.
Soft Tissue Surgery
Veterinary Services
All vets at St Francis are highly experienced in performing common minor and major soft tissue procedures.
Vaccination
Veterinary Service
Vaccination is the mainstay of disease prevention in domestic pets and St Francis offers the full range of cat, dog and rabbit vaccines.
Imaging
Veterinary Services
Veterinary imaging encompasses radiography, endoscopy and ultrasonography.